In Solidarity Against COVID-19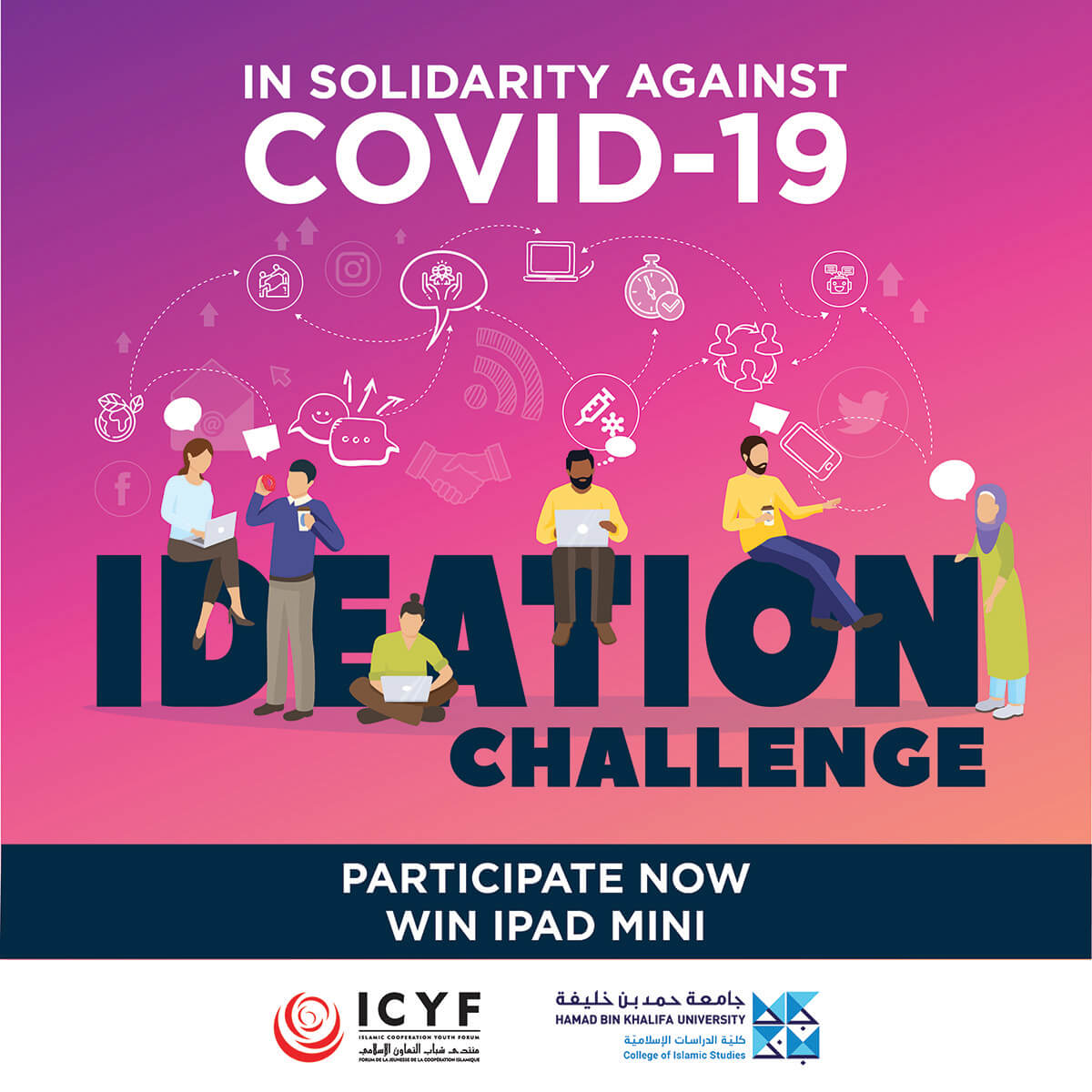 In Solidarity against COVID-19
Ideation Challenge
Islamic Cooperation Youth Forum (ICYF) and Hamad Bin Khalifa University (HBKU) launches "In Solidarity Against
Covid-19" Ideation Challenge.
With the emergence of the Novel Coronavirus, the world is going through a tough time creating new challenges for all. Everyone around the world is trying to adapt to new norms in their own way as they work together to protect themselves and their communities from Covid-19. As the pandemic will change the world forever, we aim to collect the best experiences, actions, and responses put forward by individuals and communities during the outbreak.
Categories
The challenge will be held in three categories. Participants can apply one or all categories at the same time. Read the terms of participation on how to apply multiple categories.
Category Questions 
1- What are you as an individual or your community doing to tackle the problems arising from the Covid-19?
2- What are some of the lessons you've learned from living in the pandemic?
3- What do you expect in the Post-Corona world?
(i.e. Social Status, Governments, Politics, Entrepreneurship, Technology etc.)
How to Join the Challenge?
Step 1: Choose a category question.
Step 2: Film yourself answering the question in one-minute long video. Explain and elaborate your answers with key points and details. Read the Submission Guidelines for video criteria and format.
Step 3: Submit your application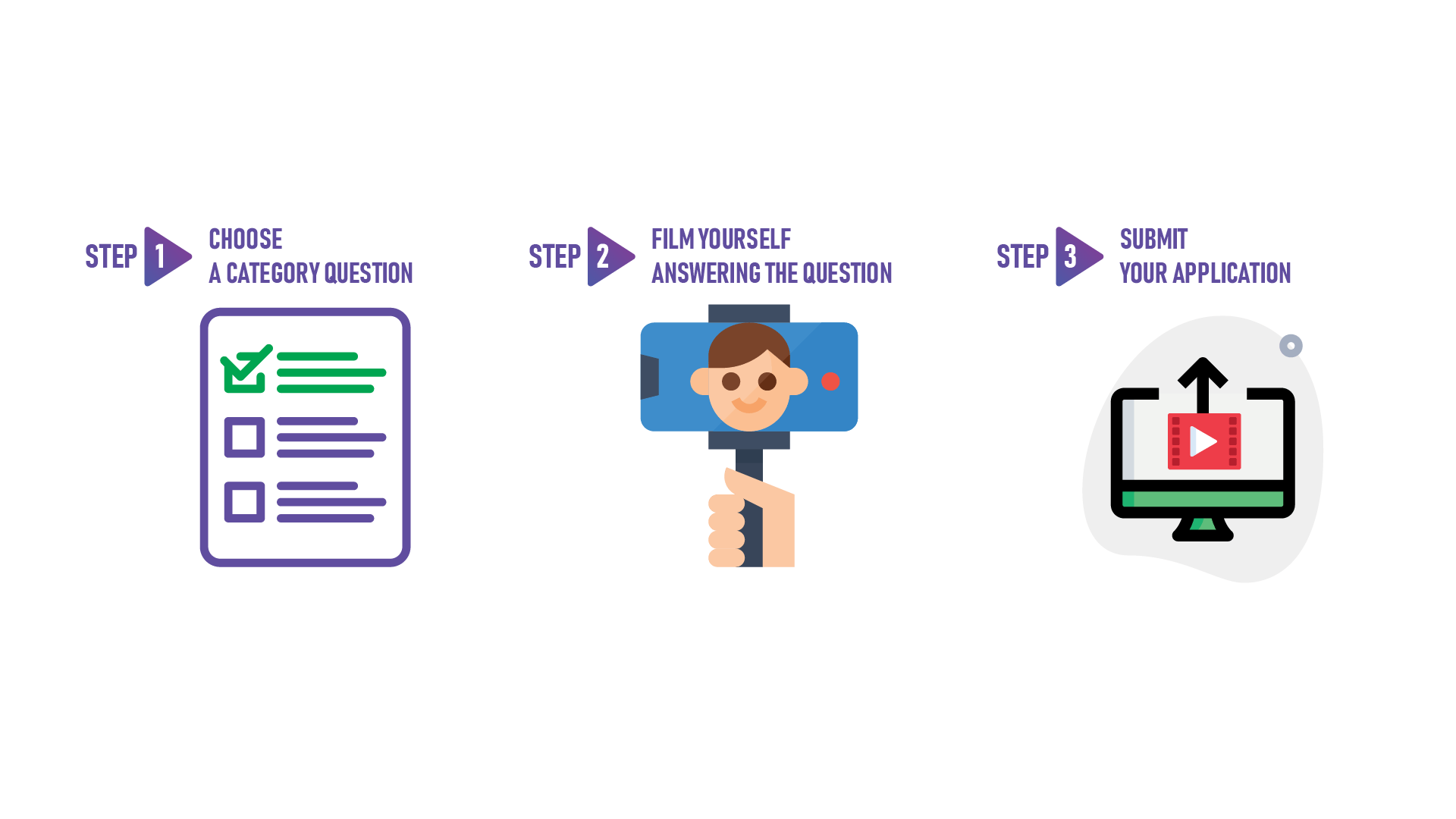 Video Submission Guidelines
Presentation: Position yourself and focus the video camera such way it records you at approximately waist level; no more, no less. We will crop it as necessary.
Delivery: Speak clearly, adequate volume (not shouting, but strong voice), and make good eye contact with the camera. (Note: Record for at least 5 seconds – looking into the camera – before and after you speak. Video length can be 70 seconds including 5 seconds records before and after video)
Filming: Video should be shot against a single-color background if possible. (Note: Record a few tests to ensure adequate lighting.)
General Video Criteria: Highly recommended to record in high-definition video (1920 x 1080) in horizontal; almost all smart phones and tablets can film in 1080p, just make sure it's set to shoot video at 1080p. Videos can only be submitted in the following formats: .MP4, .MPEG, .AVI or .MOV
Conditions of Participation & Rules
Anyone aged 16 – 40 from the OIC countries or Muslim minorities from Non-OIC countries.

Participants can apply in all three categories at once but they will need to fill a new application form for each category.

Language of Video: English

By participating in this challenge, participants are deemed to have acknowledged that the videos submitted to the challenge may be used on Social Media and other media platforms

You grant the organizers the right to change or edit your video for editorial reasons specifically but not limited to the creation of a new materials combining your video with those of other materials.

Top 5 videos of each category selected by the jury will be turned into illustration by the organizers. Participants might be contacted for more information and detail.

Irrelevant contents that are not in line with categories will be dismissed.
Important Timeline
Awards
The best submission of each category will be awarded with iPad mini Wi‑Fi 64GB. The Jury will evaluate and select the best submissions.
Note: Only award winners will be informed.