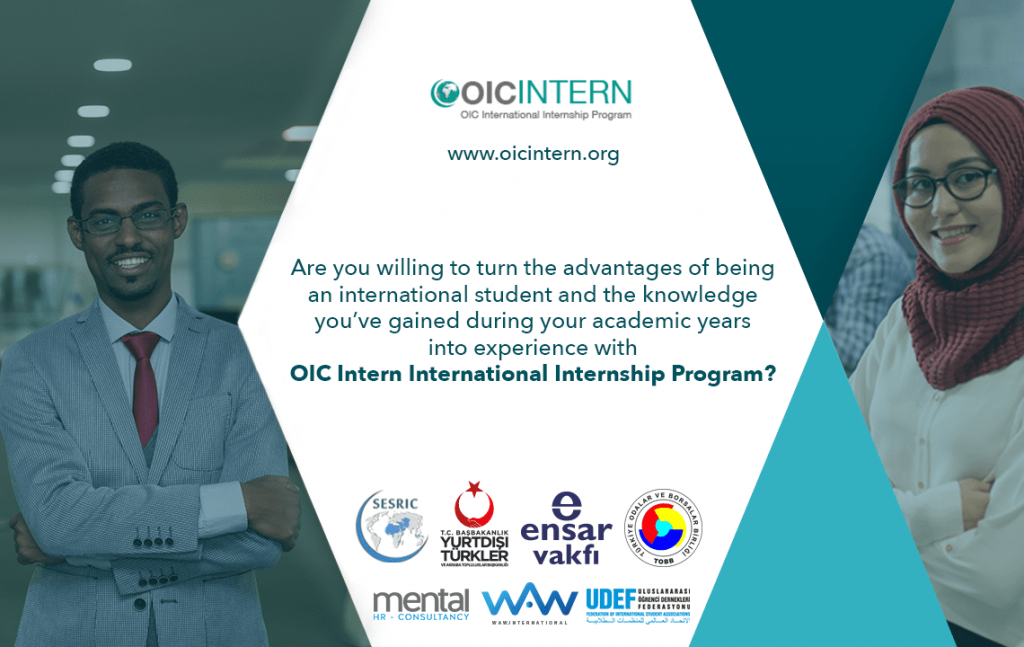 OIC INTERN; is an international internship program that aims to guide young people in their professional career planning by reinforcing the academic knowledge gained in university education with practical applications.
It provides professional environments in which young people can gain professional experience, business ethics, work discipline and teamwork. It provides them with professional and technical experience, as well as cultural interaction and intercultural communication skills.
To contribute to the development of knowledge and skills of young people to facilitate their entry to the labor market, to contribute to the improvement of labor quality in member countries in the long term and to promote economic competition.
OIC Intern
Internship and training programs are originally capacity-building and development programs for young people to help them become involved in professional life. Are you a student from OIC member states, and you are looking for an internship opportunity? We invite you to explore internship options at OIC INTERN portal, here you can apply for rewarding internship opportunities that align with your education and skill, and you can get training in important organizations and companies.⠀
✅Visit the link below and get your chance.⠀