CALL FOR APPLICATIONS "ICYF INTERNSHIP" OCTOBER – DECEMBER 2021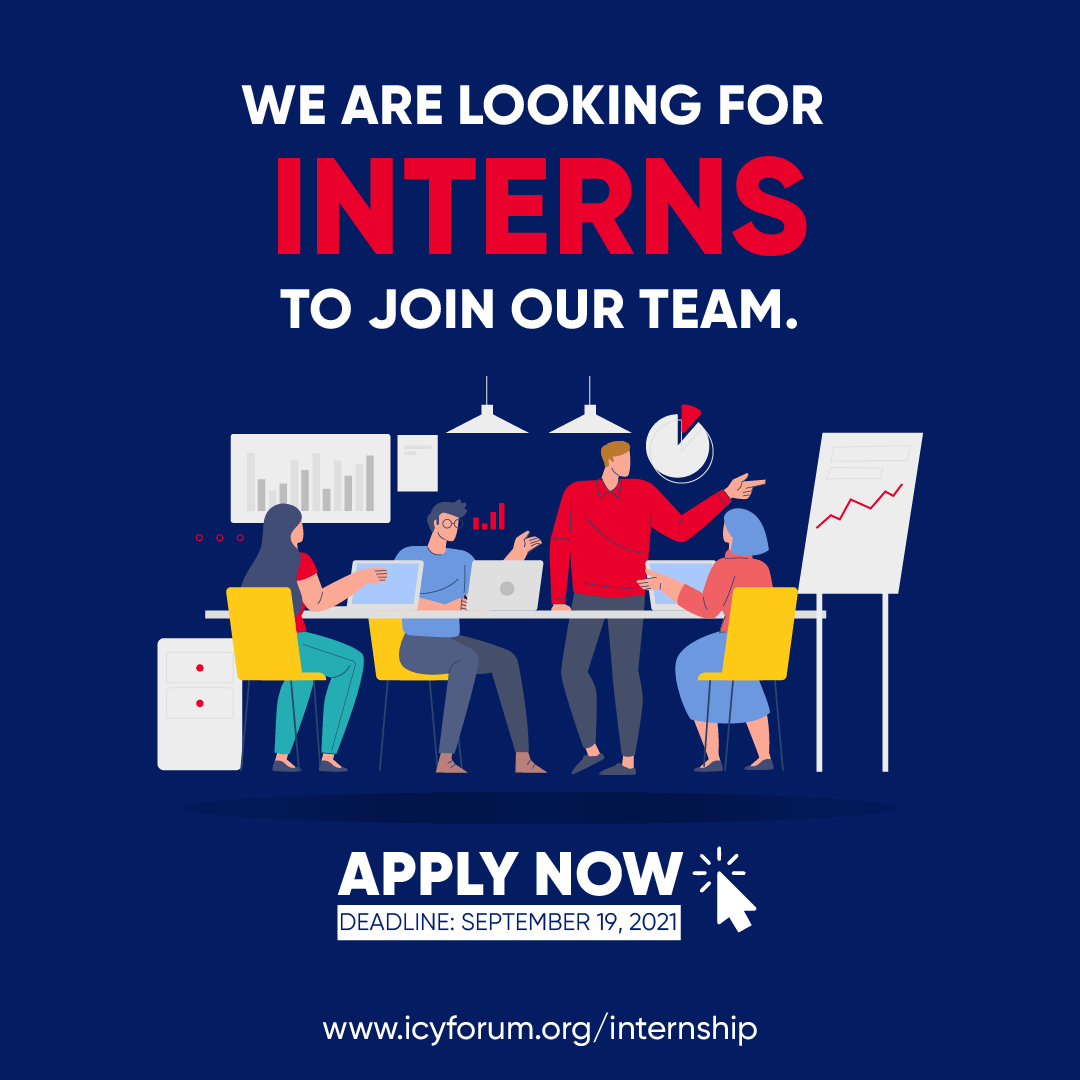 1. BACKGROUND
Islamic Cooperation Youth Forum" is an international, non-commercial, non-partisan organization uniting leading umbrella youth organizations from the Member-States of the Organization of Islamic-Cooperation as well as international youth organizations, operating in the OIC region and youth organizations representing significant Muslim minorities worldwide. ICYF announces the "ICYF Internship" for a designated period (in the modality of semesters) to offer the young intern to gain experience in diverse fields. This internship looks for providing a real insight into the work world allowing them to build on the theory they learned at university and helping them to obtain practical skills that will help strengthen their CV's and make them more qualified to open job vacancies.
2. OBJECTIVES:
Understand the structure and functioning of ICYF.

Gain experience in the political relations in international organizations.

Expose the intern to jobs and professions.

Reach a cognitive development and improvement in the business skills, communications, contribution to programs…etc.

Build self-confidence in professional settings.

Develop their writing skills (letter, memos, and concept notes…etc.)
3. MODALITY
1. Physical Attendance at ICYF Headquarters: Istanbul World Trade Center, A3 Block 7th floor, Yeşilköy/Istanbul
**Note: If required, interns maybe requested to join online; depends on the internal procedures of ICYF.
2. Online: Only limited seats.
4. DURATION
Three months start on 01.10.2021 and end on 31.12.2021
5. ELIGIBILITY AND PARTICIPATION SELECTION
Applicants shall meet the following criteria:
Age between 18-35.

Must be currently enrolled in a university.

Proficiency (written and spoken) of English is a must; Arabic / French is an asset.

Good knowledge of MS Office

Gender balance will be applied.

Based in Istanbul (for those who will join physical internship).
6. APPLICATION DEADLINE
Sunday 19.09.2021, 18:00 (Istanbul time GMT+3).
***IMPORTANT NOTE***
Only selected applicants will be contacted for an interview.
7. CERTIFICATES
By the end of the semester, all interns are entitled to Internship Certificate if they achieve full attendance and fulfill satisfactory performance evaluation result.
8. CONTACT US
If you have any inquiry, please contact us via email internship@icyforum.org