Register Now for ECOSOC Youth Forum 2022 Side Event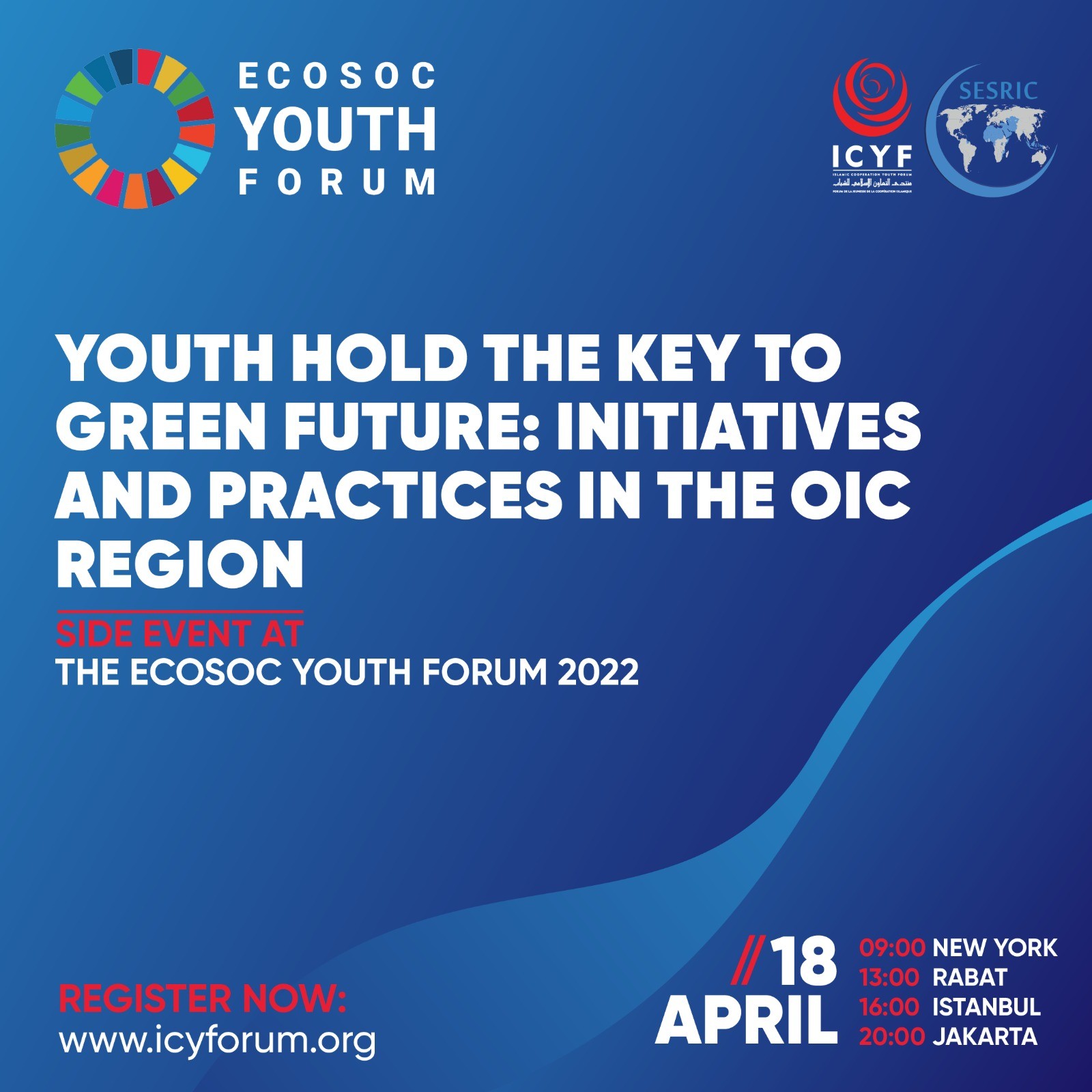 The 2022 ECOSOC Youth Forum will serve as a global platform for communication and discussions between the youths and policymakers to converse on sustainable solutions needed for the challenges encountering the implementation of the 2030 Agenda for Sustainable Development. In light of this event, ICYF is organizing a side event on the 18th of April 2022 at 16:00 (GMT+3) with the theme "Youth hold the key to Green future: Initiatives and Practices in the OIC Region". The side event aims to discuss job opportunities in the green economy for the Youth of the OIC and sustainable ways to stimulate growth, among other topics.
Register now using the link below to take part in the live event.
https://icyforum.zoom.us/webinar/register/WN_jDY8l7cDQoe6YkadKag1Dg
Note: Certificates of attendance will be issued to participants