YBH Startup Ecosystem Talks : Startup Ecosystem In Pakistan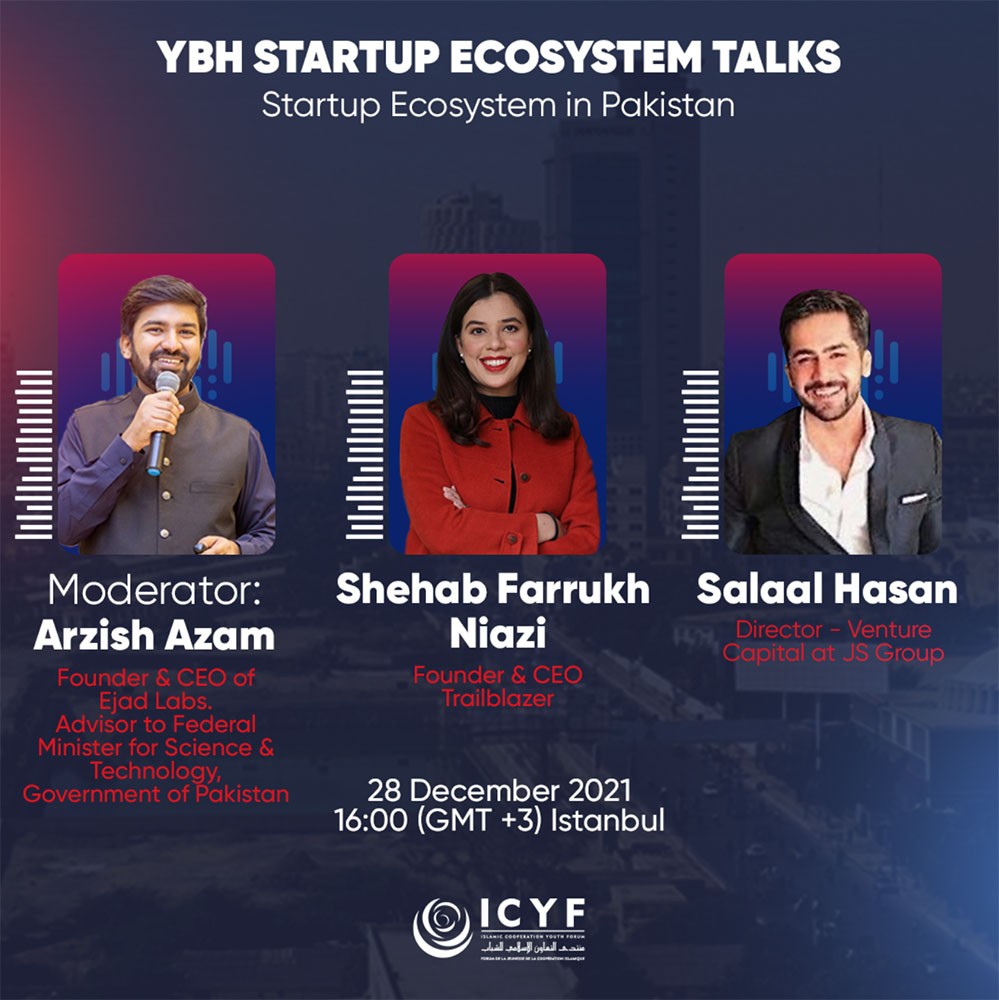 Would you like to know the Pakistan startup ecosystem, government incentives for startups, training, and funding opportunities? Let's deep dive into the Pakistan startup ecosystem and explore.
This month's edition of the "YBH Startup Ecosystem Talks" series will focus on the Startup Ecosystem in Pakistan with three experts in the fields of business, funding, and technology on Tuesday the 28th of December,2021 at 16:00 (GMT+3), Istanbul Time.
Do not miss this one-time exclusive program.
Pakistan Zindabad!
Register Here: https://bit.ly/3ElcCc5